Conversion of the old logistics hall at STOCKO France
New tinning plant will go into operation end of 2018.
After conclusion of extensive construction measures and a structural restoration of 3,500 m² of surface area, it was possible to move our production warehouse in Andlau into a significantly larger building.
In turn, the logistics hall that will be used until then will be completely reconstructed, among other things a completely new hall floor will be installed. The hall is scheduled to be completed by the end of the year.
After a new nickel-plating plant was commissioned in 2017 in Andlau, with the new hall reconstruction now the prerequisites are in place for an additional finishing line, this time for the nickel-plating of crimp contacts in strip form. The finishing line should come on-stream in the fourth quarter 2018. With its extensive renovation work, the new plant is an investment in the mid single-digit million range. In this regard all statutory and environmental requirements had to be meticulously complied with, which is always extremely complex and work-intensive for plants of this type.
With the running nickel-plating plant and the new tin electroplating that will move into the newly converted hall, we will double our original finishing capacity. Thus we ensure that in this area STOCKO will also have a customer-oriented production with strong reserves in the future.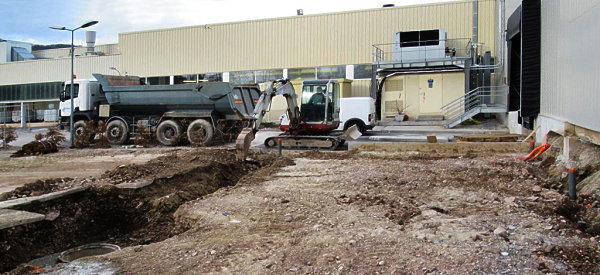 Elaborate preliminary work must also be done in the outside area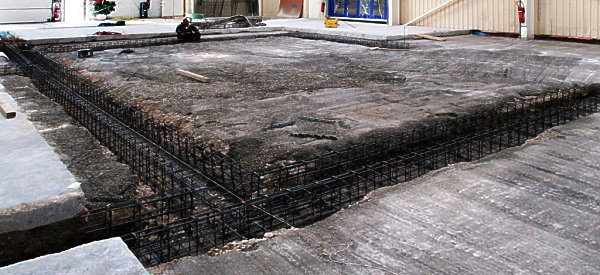 The extensive renovation measures also include a new hall floor